The Wayside campus includes about six acres of ground, with a wooded ravine, a large grassy area, children's play space and a small grove of Douglas Fir trees, as well as the necessary paved parking lot.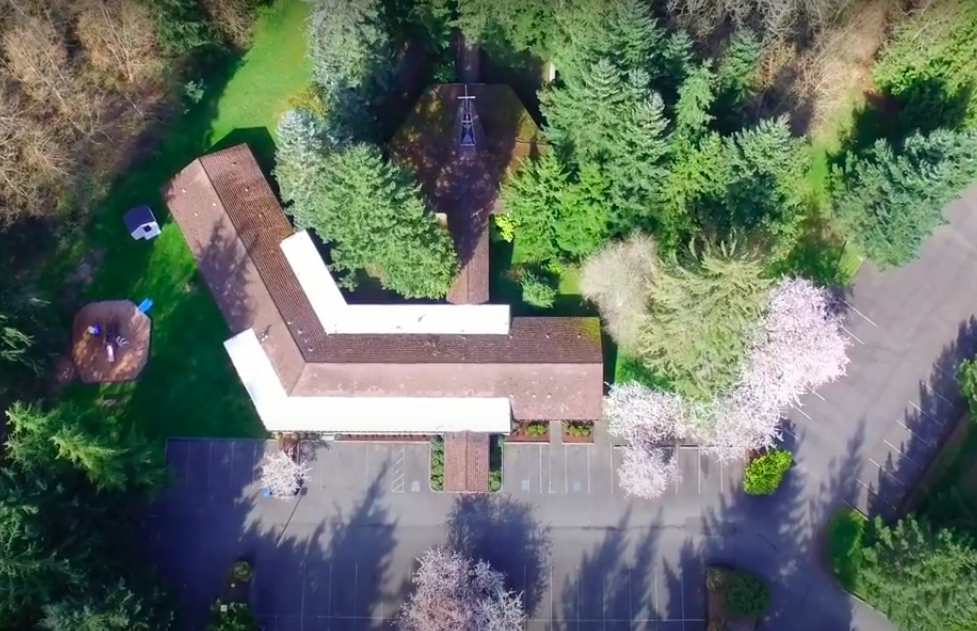 We have two buildings. The Administration building holds the Church Offices, the Memorial Lounge, Fellowship Hall, Kitchen, Rest Rooms, Nursery and the classrooms in the Education wing. The Admin building partially surrounds our hexagonal Chapel, a separate building reached by crossing a bridge. The Sanctuary in the Chapel Building is the center of our congregation's spiritual life together.
Behind the Chapel lies our Peace Path. Created as an Eagle Scout project by a Wayside Youth, our Peace Path is intended to give visitors a place to enjoy a time of peace and contemplation.